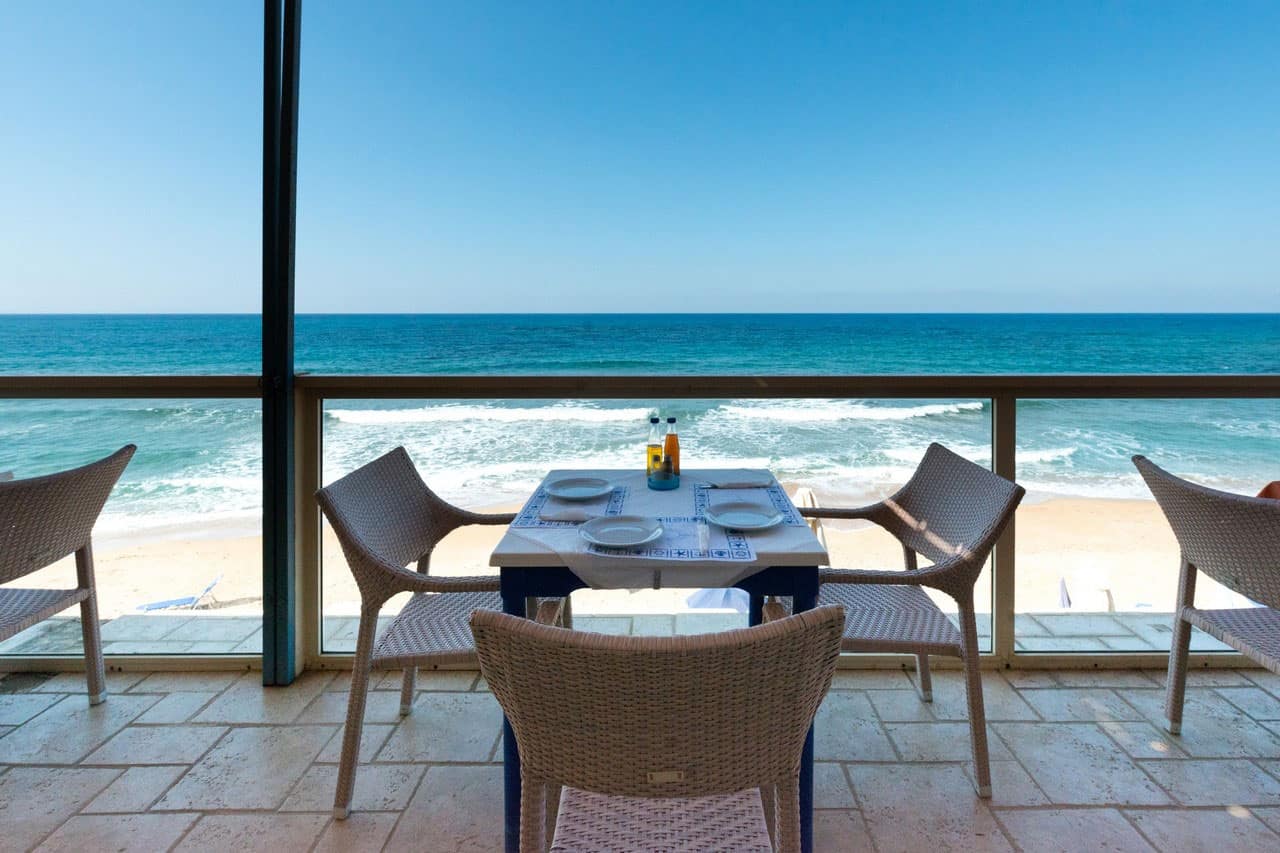 RESTAURANT "THALASSI" is located at Sfakaki, 10 km from Rethymnon town. THALASSI HOTEL guests are served their meals here.
In a beautiful setting by the sea, with a fantastic beach and a breathtaking sunset view, we have combined elegance and perfect organization so that your special event is a memorable one for you and your guests.
Share with people you love the unique cuisine and hospitality of RESTAURANT "THALASSI".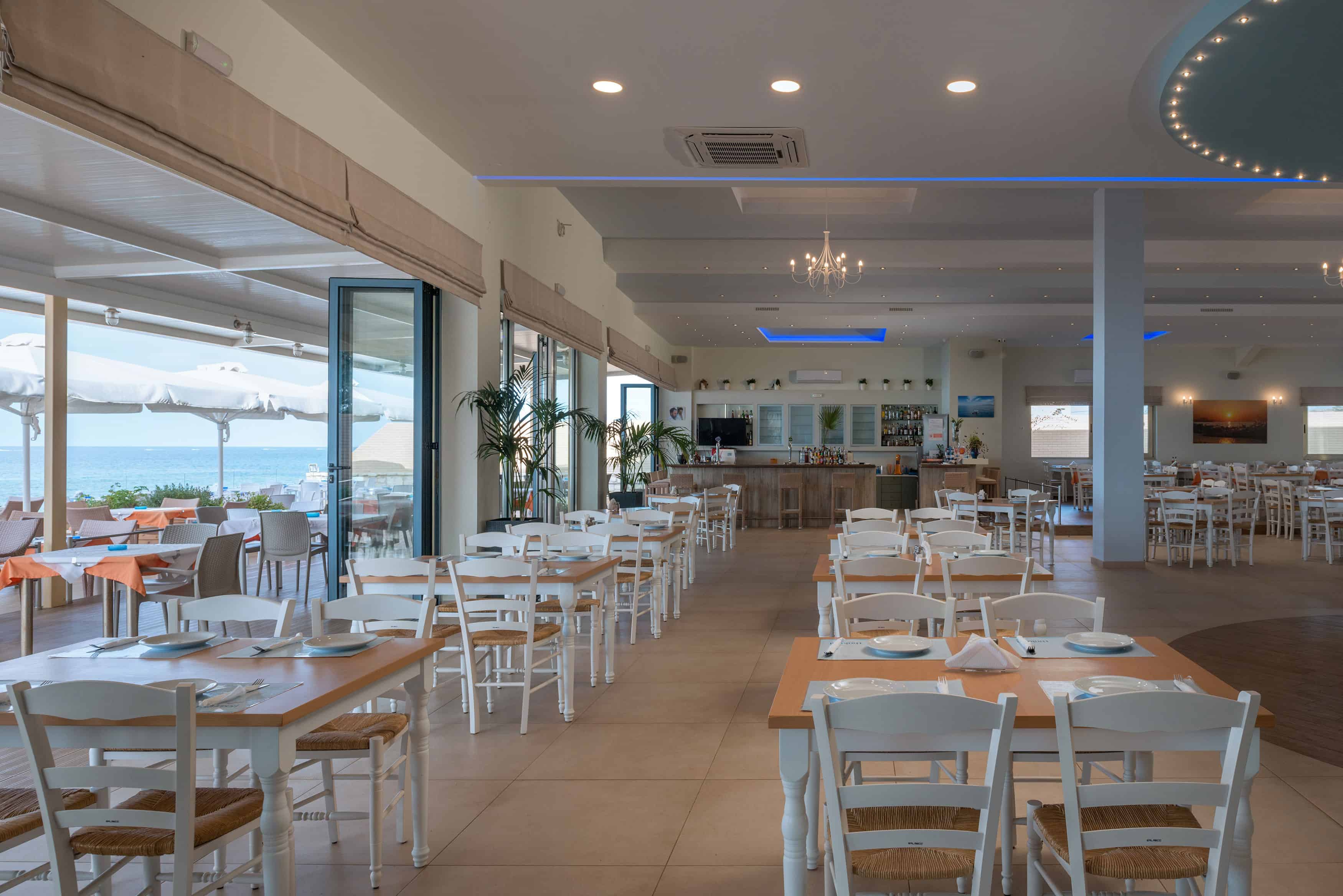 Prior to your event, we will give you solutions to any queries you may have. The personal care of the management will meet the most demanding requirements for a perfectly planned reception.
We organize Weddings, Christenings, Children's Parties, etc.
Thalassi Restaurant can seat 300 people all year round.
The property has a playground and car parking area.
"THALASSI" is open daily during the summer with an organized beach, a BEACH BAR and a Taverna – RESTAURANT. On certain nights we entertain you with live Cretan music, jazz or rock bands.
All the meals are prepared with fresh ingredients using our own home grown organic vegetables and own olive oil.